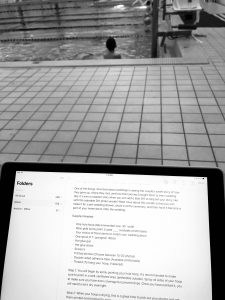 For anyone that's ever taken a writing class, you've likely heard of the dreaded "Writer's block." That moment when you're sitting in front of a blank Word document, and there's nothing that's coming to mind. In grade school and through college, all of my writing classes took a really traditional approach: come up with your idea, outline it, and then start writing. While this certainly works for research reports like the ones my husband regularly writes, I haven't found that this is a helpful approach for me or the content development that I'm doing everyday for our clients. (Shhh, don't tell my English teachers!)
I've always been sort of lucky when it comes to writing, with the words always kind of flowing. Until a recent assignment, where I had to write a how-to article for a publication. I had all of the steps about how to make this item in front of me, and I could not for the life of me come up with a compelling introduction. Everything that I was trying to write was incredibly dull and stale. After trying for almost an hour to come up with something, I finally decided it was time to walk away and do something else.
As can be the case, I ended up walking away from that Word document for the rest of the workday. I made my way home, made dinner, and got my kids to their swim class, and it was sitting in that very warm, indoor pool when inspiration hit. Somehow the theme and the words started coming together; so much so that I asked another parent to keep an eye on my youngest while I ran to my car and grabbed my iPad so I could get it all written down, right then and there. Wouldn't you know it, but in the remaining 30 minutes of that swim class, I had the whole article written with all of my thoughts down on the iPad in a format that was going to be ready for proofreading the next morning.
This experience with writer's block definitely taught me to not fight it when it happens, and that it's definitely a benefit to get your mind on something else when the ideas just aren't coming. It's okay to switch to a new project, take a walk, or just get some space from the project and to come back with a fresh set of eyes.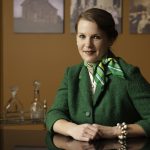 Ashley Murcia, MorningStar's Senior Account Coordinator, brings nearly 20 years of marketing and advertising experience to our clients. If there's one marketing rule that Ashley believes in, it's "Consistency, consistency, consistency!" When this Indiana native isn't writing poolside, she manages marketing and communications campaigns, social media advertising, and content development for MorningStar's clients.