All we read about is how digital advertising is the wave of the future. The unfortunate part for many is that it isn't part of their marketing future. You know you need to begin to advertise in the digital media but you' re not sure how or where to even start.
Find your guy/gal. Take time and find the right person to offer you guidance and assistance. Don't find the person that is out to sell you something, find the one that will walk you thru the process. Find the person who will take the time to explain where digital has come from and where it is going. More importantly, how digital advertising can be a benefit to your company and achieve the goals of your marketing plans. Many people have "tried" digital and with no goals or benchmarks, they have found little to no real success. Digital needs a plan and a strategy and most importantly an expectation for success that is reasonable.
Digital takes work. Once you have taken the plunge into the digital world, make sure you take the time to have a monthly audit of the performance of the campaign and see what modifications, if any are required, and make those changes NOW. You want to continue to put your best foot forward in your campaign and create the opportunity for the greatest return on investment.
Keep track of the benchmarks. Look at how your website activity has changed from month to month or year to year. Look at your analytics to decide if you have achieved the goals you set out to achieve with the campaign. Analyze, adjust and prepare for the next campaign.
At MorningStar, we have invested in the staffing, solutions and education to assist our clients thru this process. We are able to take the "time" element out the equation by creating, monitoring, analyzing the campaigns that bring real success to our clients. We work with each client to identify their goals and what digital products will bring them the greatest results and return on investment. We help take the confusion out of digital advertising and time out of your day that leads to success.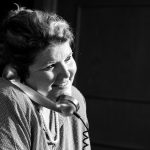 With a focus on Digital Advertising, Jennifer Tragas has a vision for keeping clients in the loop. As MorningStar's Marketing Specialist, Jen loves to walk her clients through the education process involved with digital, and helping them see true results in their business.