While interning in Oklahoma, I decided to purchase my very first camera. After all, if I was going to be a world-class film editor, I was going to need the footage to work with. What better way than to shoot it myself? Enter the Blackmagic Pocket Cinema Camera (BMPCC). I still own and love this camera, but experience has taught me that it's an absolute pain to get the content you want out of it. This purchase along with several cheap lenses brought a new tool to my arsenal and admittedly, I was a bit out of my depth.
The BMPCC is a specialized camera that can achieve spectacular results in a minimal form factor. If you have the right accessories and know how to handle the footage it creates, it's a steal of a camera. Being an intern and fresh out of college, I did not have the accessories nor any idea how to handle the footage. I would need to learn and adapt.
A very cool thing about the BMPCC is the lens mount. It's a micro four thirds mount, which means almost any lens in existence can be used on it with the right adapter. A few vintage Canon lenses were gifted to me and I was blown away by the new focal lengths I could shoot with. This was just a taste of what would grow to become one of my favorite parts of cameras and photography: Adapting lenses.
Fast forward to more recent years when I understood camera things. The Panasonic GH5 was welcomed into my cam-fam. Coupled with a high-quality adapter for my collection of Canon EF-Mount lenses, the quality of content I began producing was right on par with what I'd envisioned when I first started. I wasn't just using new lenses either. Vintage Nikon, Canon, and even Pentax m42 screw mount lenses have all grazed the mounts of my cameras over the years.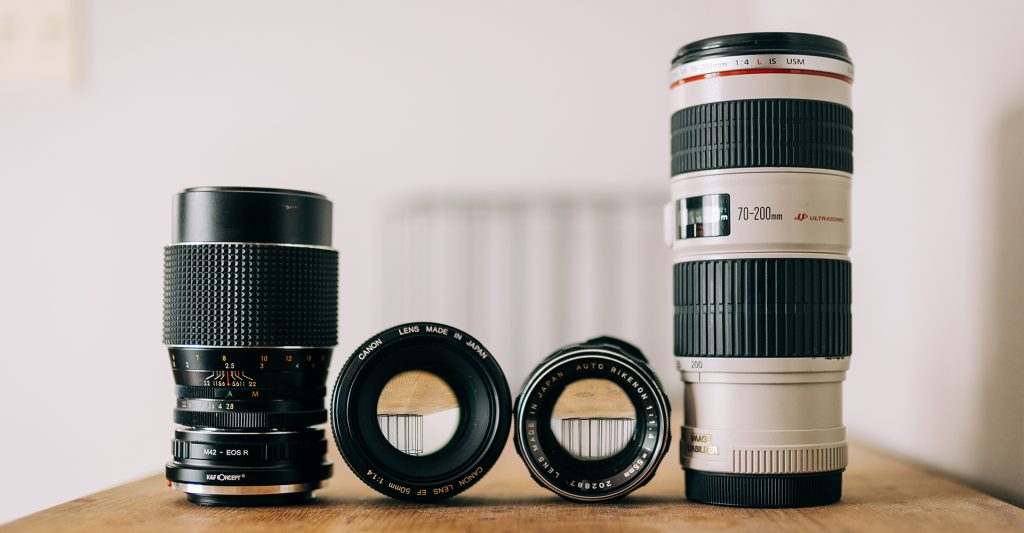 Why would I use old lenses on new cameras when newer lenses are more technologically proficient? Several reasons come to mind.
Price. Any newly released lens is going to cost me hundreds, if not thousands of dollars. Vintage lenses have drastically come down in price through the years and I can grab a bundle of older lenses for less than a quarter of the price of a new lens. Being a professional photographer, you learn when to save money and when to spend it. Recently I had been looking at the Canon EF 135mm which retails for about $1,000. However, I have a vintage Pentax m42 135mm lens already. Instead of buying the new lens, I purchased the necessary adapter and had the focal length I wanted for $50. And the photos with it are fantastic.
Another reason for adapting old lenses is the character they give photos. It's not something that's quantifiable, but the differences between newer and older photos just might persuade you to think about buying vintage before buying new. The examples below are striking.
"But Andrew," you might say, "don't you want autofocus?"
In many cases, yes, but newer cameras have a feature called Focus Peaking. Focus Peaking helps in many instances of manual focusing because the sensor is able to highlight what is in focus, and what's out of focus. It might not be the fastest way to achieve focus, but it's still a better alternative than judging with your eye and potentially missing focus.
The results below are from a Canon 50mm 1.4 lens, and a Rikenon 55mm 1.4 lens.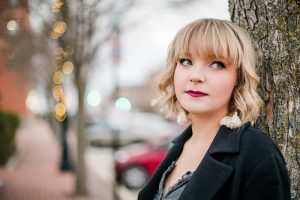 Canon 50mm 1.4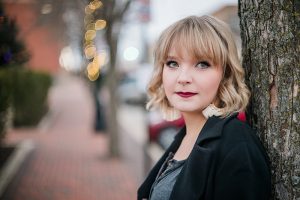 Rikenon 55mm 1.4
Despite the clear differences in color rendering, the Rikenon lens looks quite similar to the more technologically advanced Canon lens. The caveat here was needing to use a tripod and my cameras focus peaking feature to nail focus.
The results below are from a Canon 70-200mm f/4 lens, and a Focal MC Auto 135mm f2.8.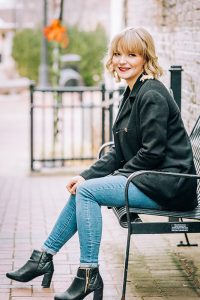 Canon 70-200mm USM f/4 (shot at 135mm)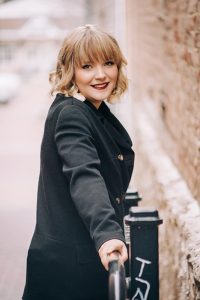 Focus MC Auto 135mm 2.8
This was another example of an older lens keeping up with a newer one. I've been wanting a 135mm prime lens for some time now but just couldn't justify the cost. Enter the Focus MC Auto 135mm. This was a lens that came with an auctioned bundle that I won and here it is performing spectacularly on a brand-new mirrorless camera. The kicker here is that the Canon lens cost $1,400 when it was purchased. The bundle of lenses I won in the auction: $35.
While older lenses tend to be troublesome and worn at times, the optical quality of each can still be seen when adapted with newer technologies. It's also a lot of fun to try different focal lengths of yesteryear and expand your creative reach.